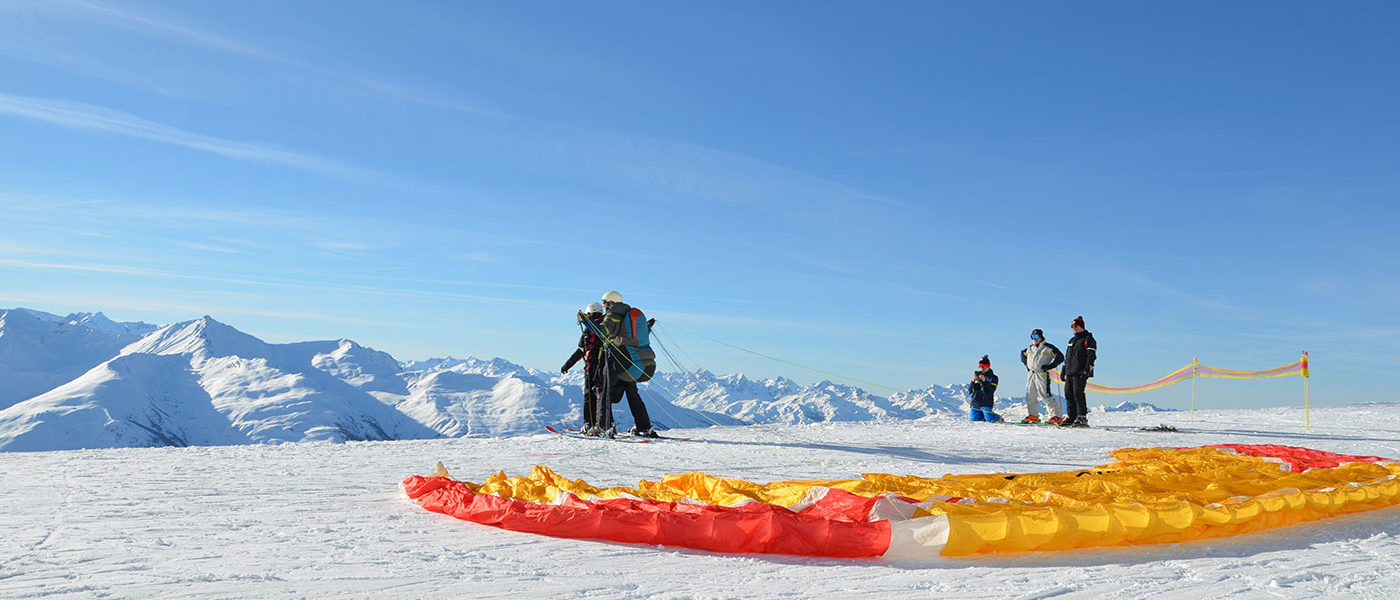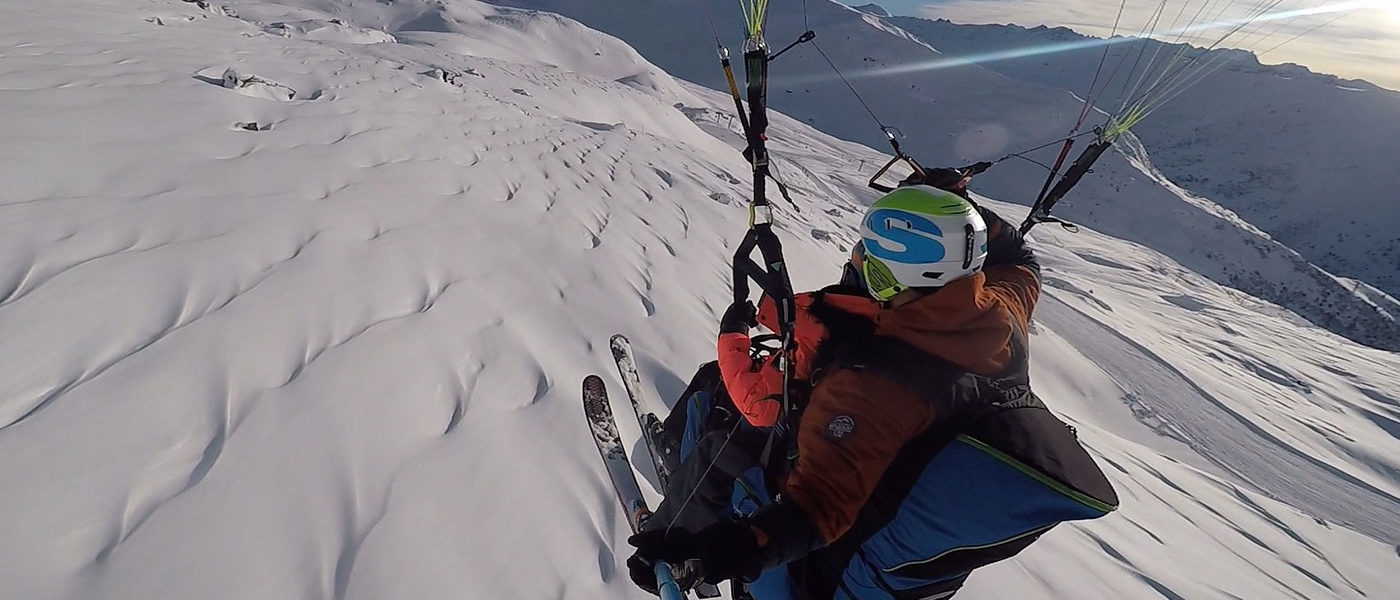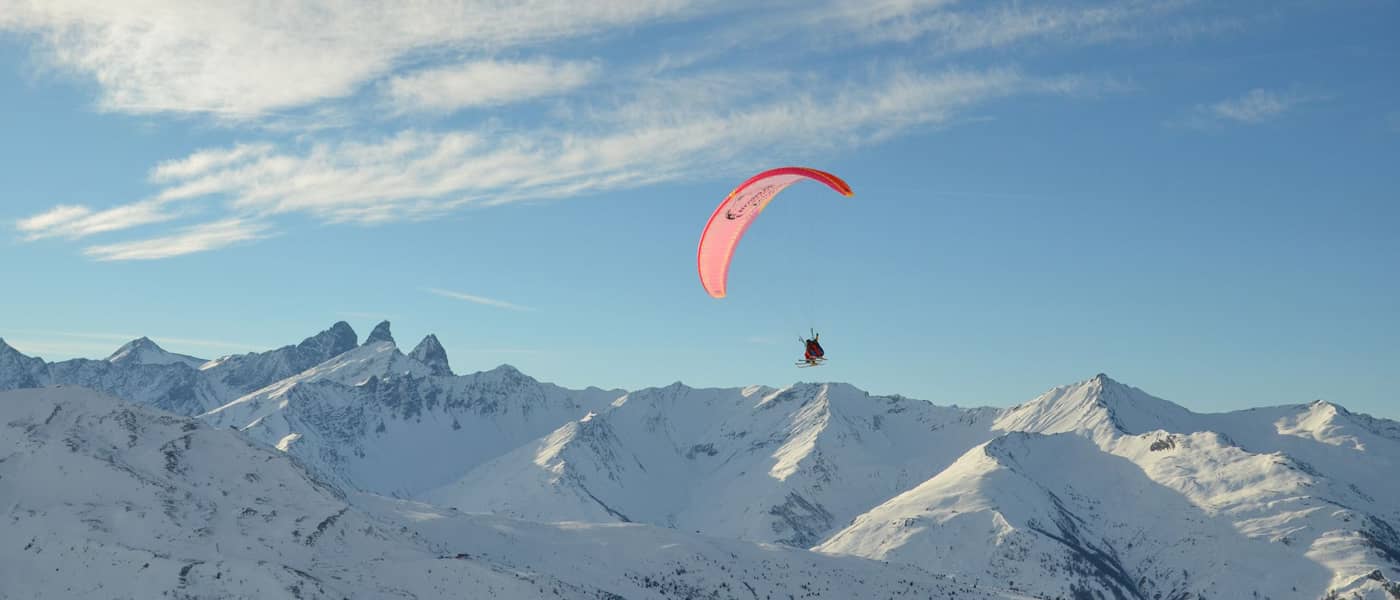 Your dream of flying will come true !
The Gros Crey is our meeting place: the CHALET DE LOULOU can be found on the right as you leave the chairlift. It's the starting point for our winter flights. There, between Valloire and Valmeinier, you can enjoy the panoramic view of the Arguilles d'Arves, the Barre des Écrins and, just nearby, the Mont Thabor, as you get to know our team of paragliding enthusiasts.
With your skis on, the instructor will equip you with a very comfortable harness and attach you safely ready for your tandem flight. You'll only have to move a few metres forward on the ski run and you'll be off!
You'll begin sliding down the slope, which might seem quite steep, but before you've even had time to realise it, you'll have gently taken off.
The wind is there, you can feel it on your face, the instructor opens the wing and off you go! The wing leads you and you can feel yourself being carried by this huge paraglider with an instructor taking care of you and ensuring you are comfortable as you enjoy every minute of this tandem flight.
When you are ready the paraglider will take you off and you'll feel yourself being carried by the huge wing, in total security, with an experienced instructor who will do everything to make sure your tandem flight is comfortable.
Make the most of the unique sensation of free flight. Just like birds, we can decide to turn left or right, touch the snow with the tip of our skis, fly over the ski runs dotted with skiers who look tiny from above and have a bird's-eye view of the Valmeinier resort.